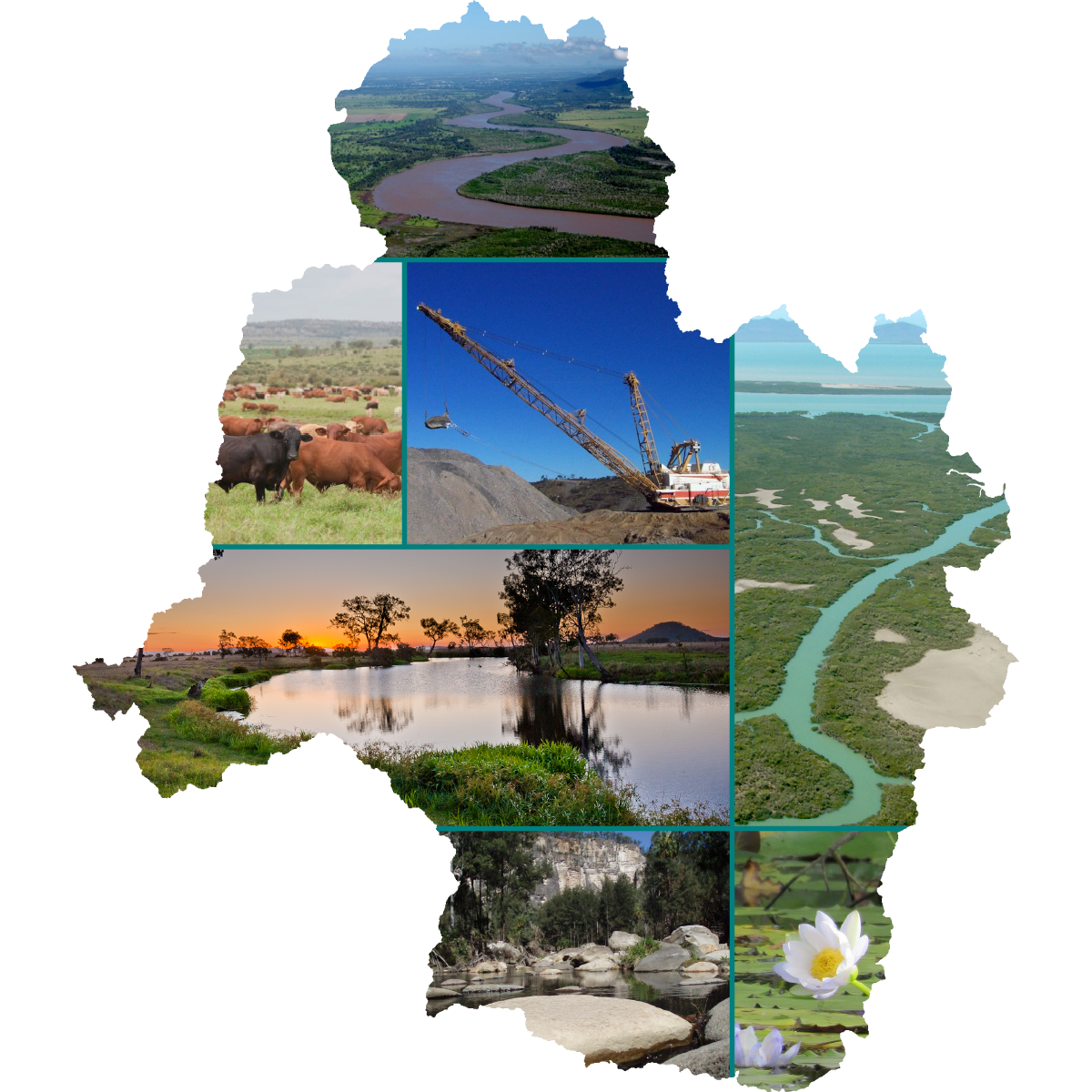 Our Partnership
Fitzroy Partnership for River Health
The Fitzroy Partnership is a collective of government, agriculture, resources, industry, research and community interests across the Fitzroy Basin in central Queensland.
Partners have a common goal of providing a more complete picture on river health and support this goal by providing funding, resources and contributing water quality and ecosystem health monitoring data through data-sharing arrangements.
Our Story
After two and a half years of negotiations and planning the Fitzroy Partnership was formally established in February 2012. Our first report card on the aquatic ecosystem health in the Fitzroy Basin was released on the 28 May 2013. The second report card for 2011-12 was released on 21 August 2014, the third for 2012-13 report was released on 12 December 2014. After this, report cards have been released annually in June. The eighth in the series and most up-to-date, the 2017-18 report card was released on 28 May 2019.  With eight report cards and a significant dataset over eight years, trends are now beginning to emerge about the health of the catchments in the Fitzroy Basin.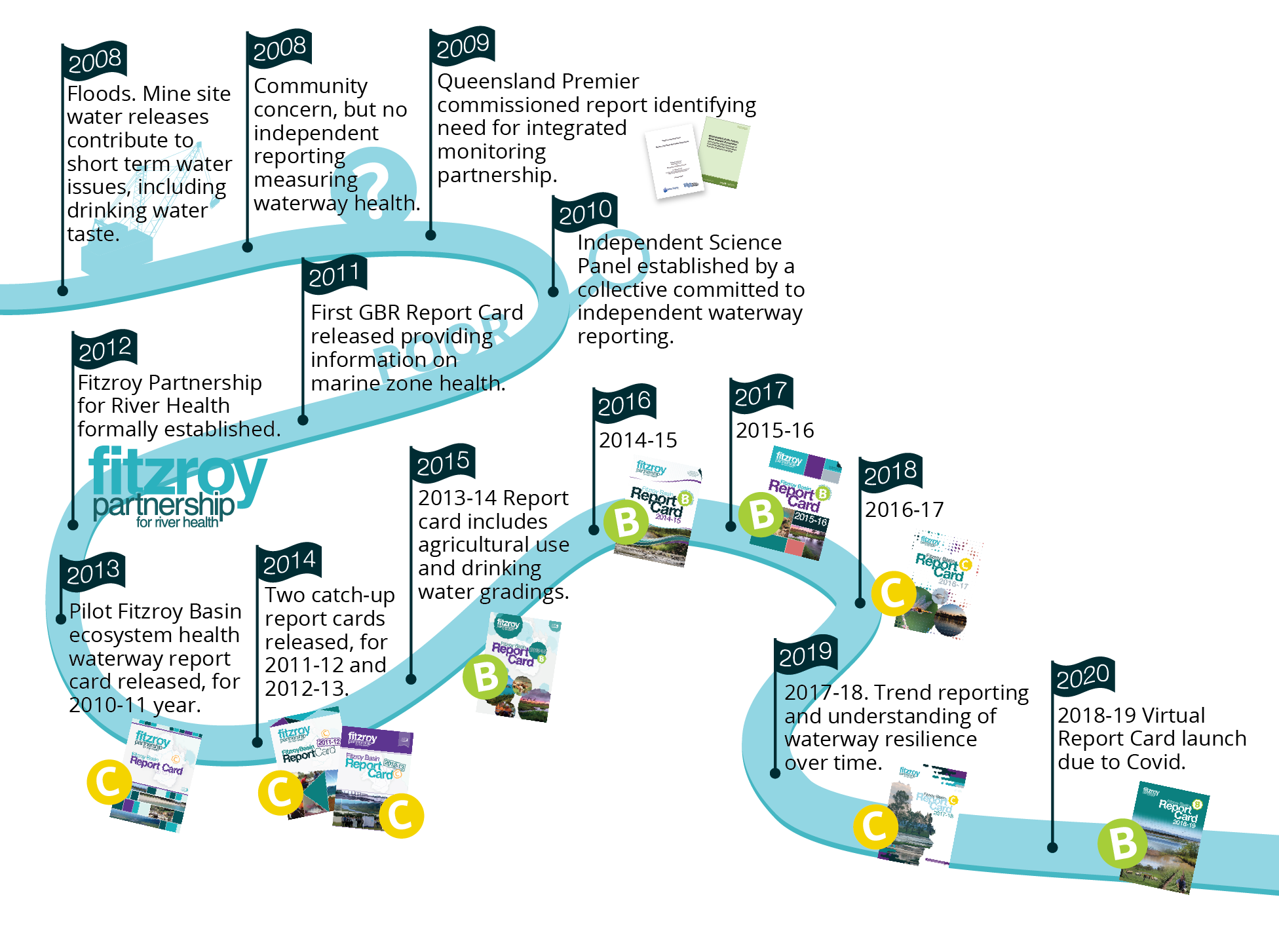 Learn more about what we do