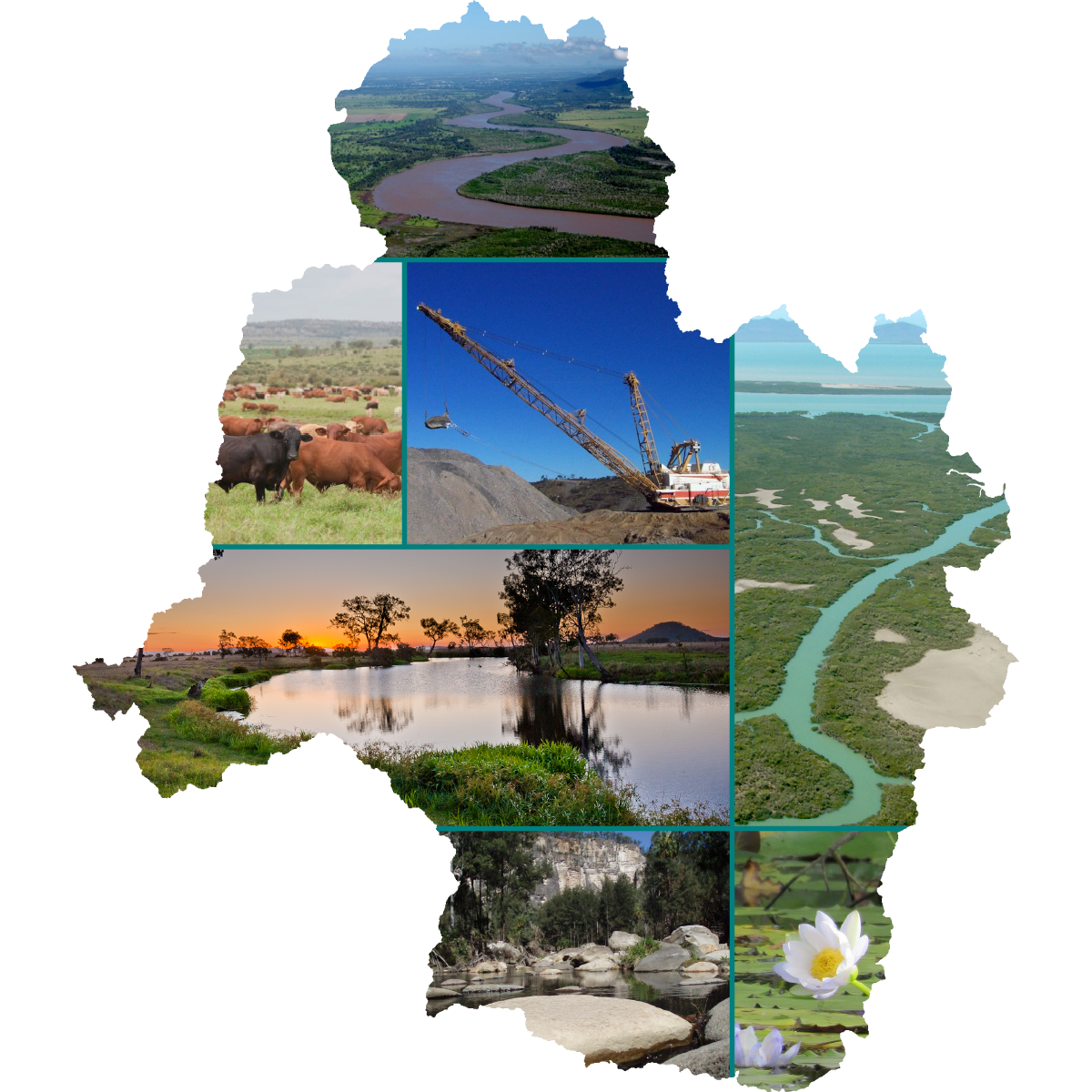 Our Partnership
Fitzroy Partnership for River Health
The Fitzroy Partnership is a collective of government, agriculture, resources, industry, research and community interests across the Fitzroy Basin in central Queensland.
Partners have a common goal of providing a more complete picture on river health and support this goal by providing funding, resources and contributing water quality and ecosystem health monitoring data through data-sharing arrangements.
Our Story
In 2008, major flooding and mine site water releases created water quality issues and concerns in the community across the Fitzroy Basin.  The then Premier commissioned a report identifying the need for an integrated monitoring partnership. After two and a half years of negotiations and planning the Fitzroy Partnership was formally established in February 2012. Our first report card on the aquatic ecosystem health in the Fitzroy Basin was released on the 28 May 2013. The second report card for 2011-12 was released on 21 August 2014, the third for 2012-13 report was released on 12 December 2014. After this, report cards have been released annually mid-year. The twelfth in the series and most up-to-date, the 2021-22 report card was released in April 2023. With a significant dataset over more than a decade, trends are emerging about the health of the catchments in the Fitzroy Basin.  At the same time, the Partnership is evolving to be much more than a Report Card group, providing a platform for collaboration for our partners and actively engaging with the community about the importance of waterway health.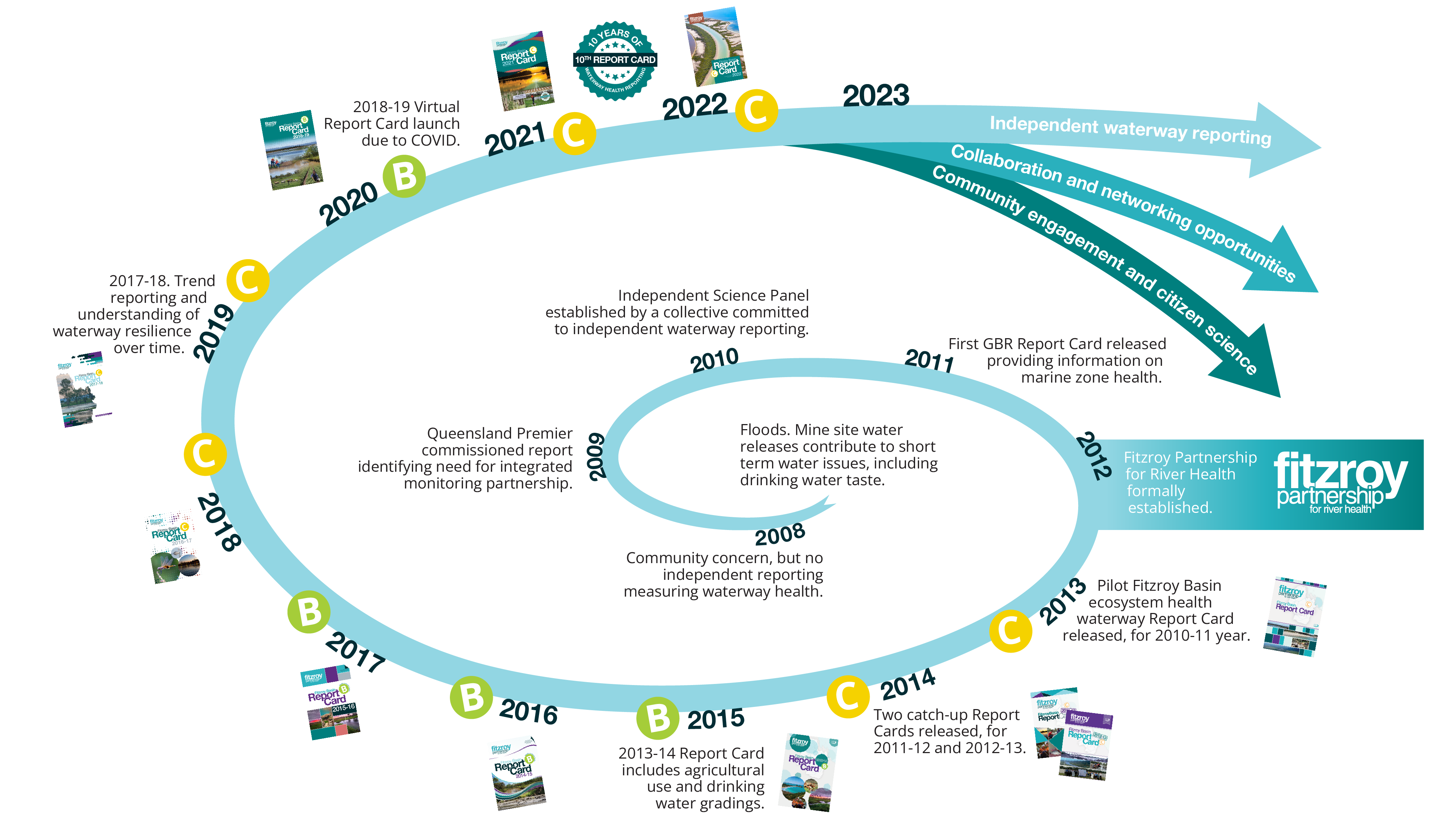 Learn more about what we do