Applications Now Open for 2018 Care For Creeks Bursary
CARE FOR CREEKS BURSARY 2018
Each year the Fitzroy Partnership for River Health offers a bursary to support community groups and schools to test the health of their local waterways.
The Bursary incorporates two Waterway Monitoring Prize Packs valued at $1,000 each, including equipment and training. The bursaries are open to primary and secondary schools as well as community groups located within the Fitzroy Basin.
The bursaries aim to engage and educate our community, particularly our younger generation on the importance of caring for our creeks and rivers. In return for the water monitoring pack and training, it is expected that winners will sample and analyse the quality of their local waterway/s with the monitoring gear provided in the kit and upload the data to the MyWater Community Monitoring Portal.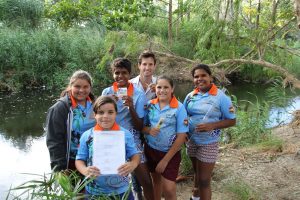 Conditions of entry
The bursaries are open to:
Primary schools and individual classes from grades three to seven;
Secondary schools and individual classes from grades eight to twelve; and
Community groups.
All schools and groups must be located within the Fitzroy Basin to be eligible.
Bursary winners must have at least one adult representative from their school or group attend the training session provided by the Fitzroy Partnership on Sunday 21 October 2018. At this session you will learn how to use the equipment in the monitoring kit and how to upload your results.
How to apply
 Applications via our website only and must include:
Maximum of 200 words describing why your class, school or group is committed to caring for a creek or creeks, if you were awarded the bursary
Details on the number of students or group members involved
Grade level/s of the students involved
What students or the community group would learn from the project
Name and location of the creek/s or river/s to be monitored
Why the creek/s or river/s need your help
How it may contribute to other current or previous projects
Applications for 2018
Applications open in August 2018, during National Science Week and close at the end of term 3 on Friday 21 September 2018. Late submissions will not be considered.
Entry form
Fill out the entry form and submit online here.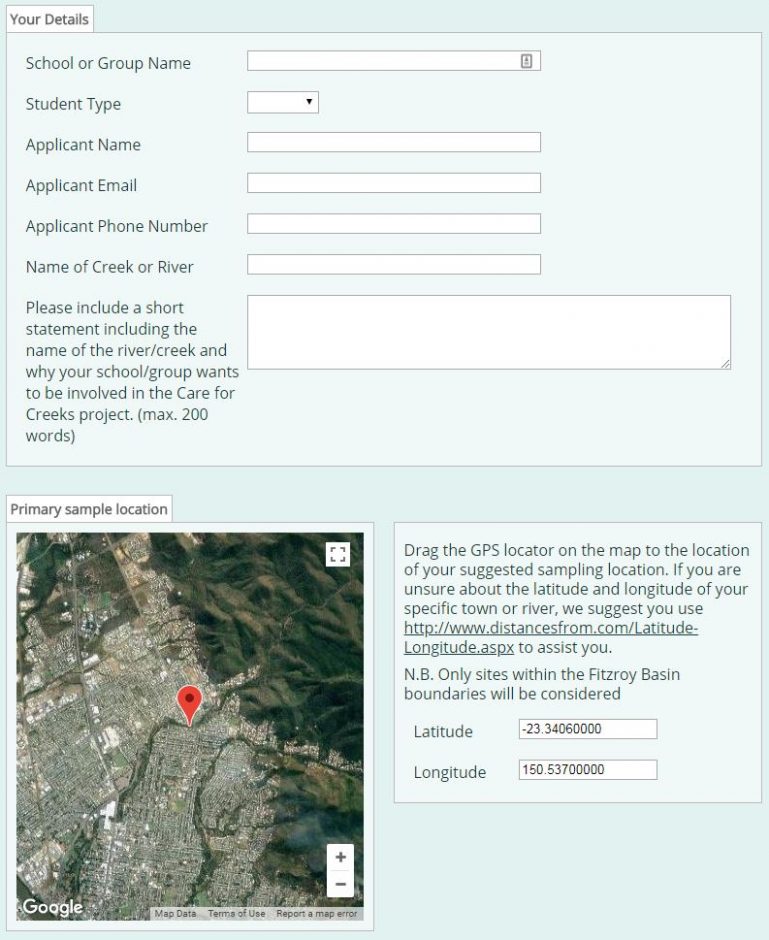 The Waterway Monitoring Prize Pack includes
Salinity meter
Turbidity tube
pH test strips
Water-bug sampling equipment and guide
Local weed guide
Fish trap and guide
Community water monitoring guide
Training by a Fitzroy Partnership for River Health representative on equipment and use of MyWater Community web portal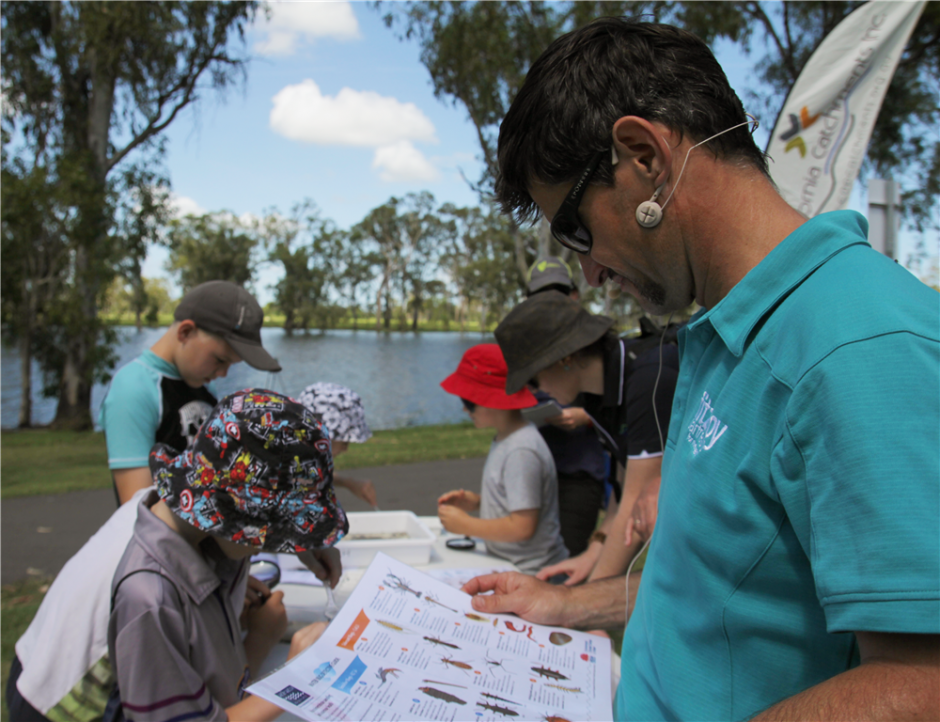 Online portal helps you understand the results
Quickly and easily upload your data in the field or back at your desk through our online community monitoring portal and see whether your creek or river gets A to E grades for the indicators monitored.
Follow our easy how to guide on our community monitoring portal page.
Apply now
Thank you for reviewing our conditions of entry. To apply now please click here.